Stock control and inventory Dynamics Managing supply chain uncertainty Masterclass
Inventory are the veins of supply chains, having efficient inventory policies and control mechanisms leads to increase in the bottom line profitability for companies.
Enterprises have a lot of product offerings in their supply chains, shelf life can be an issue to stocking before selling. That is why companies employ different inventory policies and service levels to different kinds of products.
Companies face overstocking of certain products who are not demanded as much, eventually those products are subject to sold at discount or become obsolete.
While other products frequently have more demand than stock resulting to  no satisfaction of customer and also the possibility of losing customers to competitors.
By the end of this workshop, we will be able to :
Segment Products
Sample Of Exercises in workshop given below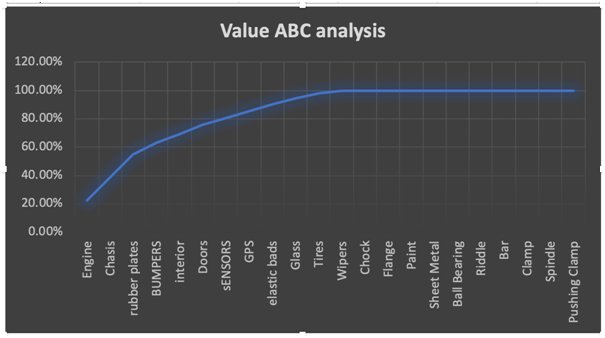 Define service level for each product (Sample Of Exercises in workshop given below)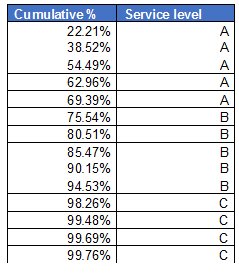 Decide safety stock levels and service levels.

Define inventory policies such as:  A. Base stock policies.


Periodic review policies.

D. Single period policies
E. Two baskets systems.
In the first part of the workshop, a discussion about uncertainty in supply chains and ways to encounter them will be discussed in detail.
Following part will be segmentation exercise on the products and service level that could be given to each type of products. This will be extended to define the minimum level that should be kept for each type of product based on the lead time and the ordering policy.
We will also tackle the best quantity to order to maximize profitability.
Second session : Inventory Dynamics.
As demand of consumers is always changing, we will design a dynamic system to test three inventory policies  which will be the most commonly used policies in supply chains.
From this system we can see how demand, inventory and ordering patterns interact together . the inventory cost , ordering cost and cost of not having the product on time.
As a result of these simulations, inventory managers can decide on the best service level, safety stock and ordering size they can get for each product and we can achieve the efficiency goal supply chain managers always aim to achieve.
Requirements:
Microsoft Excel
Laptop
A Mouse for the laptop
Basic knowledge of Excel.
Who Should Attend
Supply chain managers
Order Managers
Inventory controllers
Warehouse officers
Logistics officers
Procurement Managers.